16 bits of POWER!
It's ridiculous how good this console still is, even in 2011. Here are some tips on how to get into Genesis gaming, and some recommended games to check out.
If somehow you know nothing about this wonderful console, check out the Genesis/Megadrive page on Wikipedia. It's very thorough.
NOTE: All prices I mention are pretty accurate as of the last time I updated the pricing data, which is 2/3/10. Although it doesn't look like much has changed as of 3/6/11, updates will be made in due time.
NOW TO THE GOOD STUFF.
Hardware
Make sure to get an actual Sega Genesis console. There ARE 3rd party machines out there which are NES/Genesis combo systems that you can buy but some reviews have come back that it's not really the same deal. Amazon seems to have some Sega Genesis 2 consoles that people are selling for about $35 including shipping and I'm sure you can find stuff on eBay. There is also the portable version of the Genesis, the Sega Nomad which you can find online for around $60. I own one, and while it chugs through 6 AAs in two hours (haven't tried nickel cadmium or lithium ion batteries yet...) it's a remarkable piece of technology.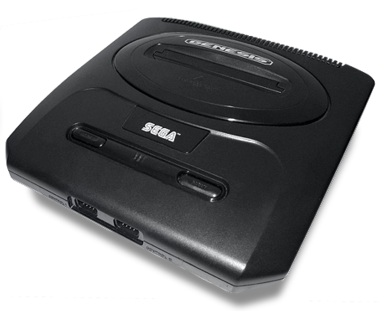 Games
10 Games you NEED for the Sega Genesis
1. Sonic the Hedgehog 2
2. Vectorman 2
3. Madden 95 (or 97, 98, or 96. Yes, in that order)
4. NBA Live 95 (or 98 for the last version)
5. NHL 95 (or any other year)
6. Mario Andretti Racing
7. Sonic the Hedgehog 3
8. Sega Genesis 6-Pack (Yes I know that's cheating...deal)
9. NBA Jam TE (or NBA Hangtime...he's ON FIRE!!!)
10. Mortal Kombat
All those should give you hours upon hours of enjoyment. On a brief perusal of Genesis games on Amazon, many of these titles are available for about $4 or $5, including shipping. Pretty cheap for some great classic gaming! You can also find a few of these titles, such as Sonic 2, for 800 Wii points, for those of you who own a Wii, which these days is worth $8.